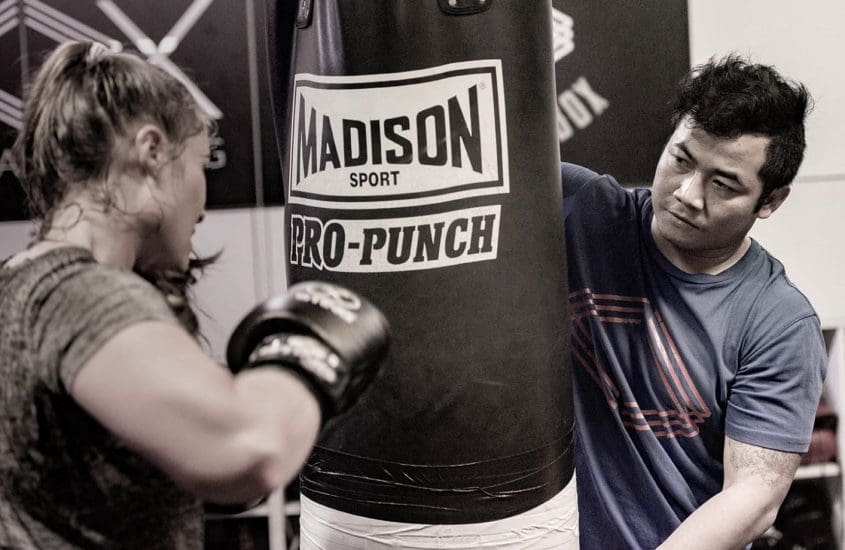 Boost your health by joining a boxing gym
Boxing classes aren't just for fitness junkies or boxing fanatics. While we cater for anyone from novices to professional boxers, the majority of people attending boxing classes at Corporate Box Gym are everyday people who want to improve their health, learn new skills with professional boxing fighters and trainers, socialise, and just have fun! Boxing is a safe and easy way to make many improvements to your mental and physical wellbeing.
Let's break some of them down so you can see just how amazing boxing classes can be for your health!
1. Manage and reduce your stress 
Sports and exercise are well-known stress reducers, which is why most people include some form of exercise into their daily lives. Sometimes however, you need more than an aerobics class or a jog around the block to reduce your stress. Boxing is great for reducing stress because it's very intense and you don't have time to think about anything else! 
2. Strengthen your body
Punching a boxing bag helps to increase your upper body strength and kicking a bag increases your lower body strength. So your entire body not only gets a good workout, but you also increase your strength. At our boxing gym, we not only focus on boxing, but we also get you fitter, so that you can be a better boxer! Feeling stronger also helps to reduce your stress levels and makes you a much healthier person.
3. Improve your hand-eye coordination
Fast reflexes and reaction times are associated with good hand-eye coordination and better balance. These skills are not only important for children, but also for everyone else! That's because as we age, we often start to lose these skills, falling over on the odd occasion, and dropping or knocking things over every now and again. Improving your hand-eye coordination and keeping it sharp is one way to maintain your health over the long term.
4. Increase muscle mass and decrease body fat
Joining a boxing gym not only helps you to lose weight, but more importantly, you will increase your muscle mass and decrease your fat. The combination of boxing training exercises, strength training and cardio helps you decrease your BMI, so you're fitter and healthier than ever! 
5. Boost cardiovascular health
We are always told to perform cardiovascular exercises to boost the health of our heart, particularly as we age. Eating a nutritional diet, reducing stress, losing weight, and exercising are all strategies that can improve cardiovascular health. Aerobic exercise is highly beneficial for your heart and since boxing is an aerobic exercise – it's good for your heart!
It's never too late to put your hand up for a boxing class! And why not ask your friends about joining a class together?
When you're ready to get started, check out our locations page to find a Corporate Box Gym near you.
https://www.corporateboxgym.com.au/wp-content/uploads/MAN6003-scaled.jpg
920
1500
GO Creative Support
https://www.corporateboxgym.com.au/wp-content/uploads/CORPBOX-LOGO_small.png
GO Creative Support
2020-03-27 16:11:20
2022-10-18 15:11:38
Boost your health by joining a boxing gym